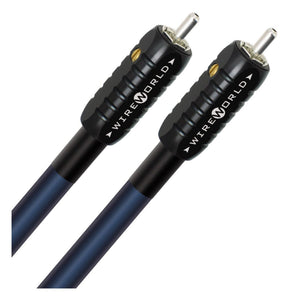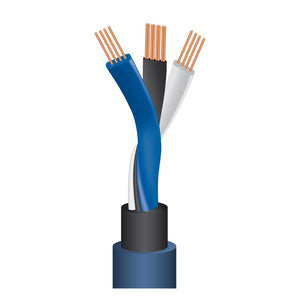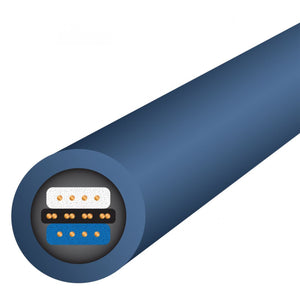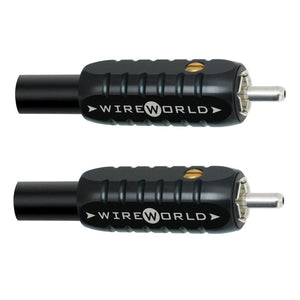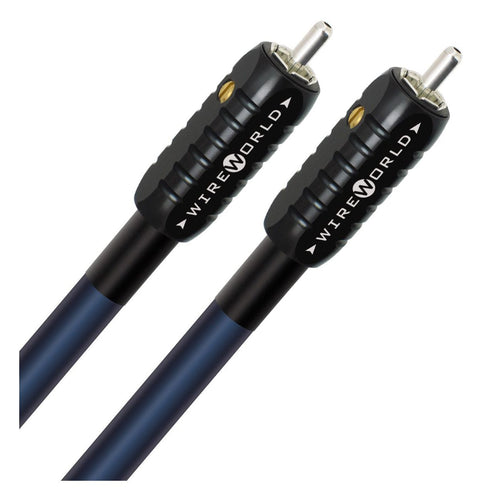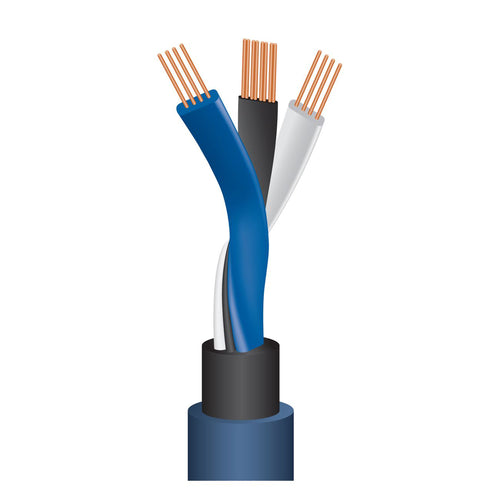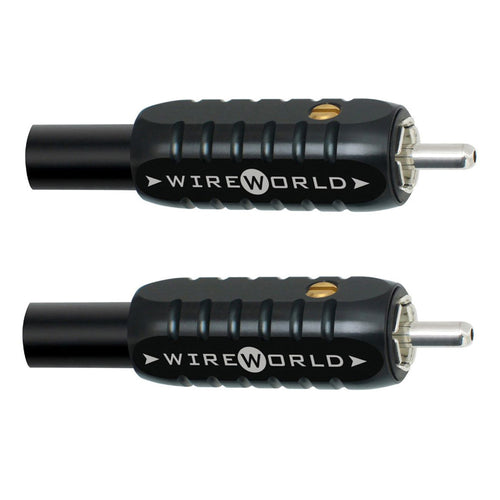 Wireworld Oasis 8 RCA Interconnect - (1 Meter)
Free Shipping (India)
Brand New Unit(s)
Price Includes GST
Official Manufacturers Warranty
EMI Payment Option Available
3/6 Months - No Cost EMI on All Orders above 30,000
To avail No Cost EMI, please select applicable card offer on the payment screen.
Tax Included.
Wireworld Oasis 8 RCA Interconnect - (1 Meter)
About the Wireworld Oasis 8 RCA to RCA Cable
Wireworld Oasis 8, with its high-purity Oxygen-Free Copper conductors in a Tri DNA Helix cable design - see attached images - and brilliant Composilex insulation all terminated with patented Silver-Tube connectors (a fancy word for plugs) provides a combination of innovative technology that is all designed to deliver the best sound at the price. This is an excellent example of how Wireworld have used new technology to clearly advance the art of music reproduction. Let's take a closer look.
Conductors: Oasis 8 uses the tried and tested Oxygen-Free Copper conductors but in a way that is quite complicated - the Tri DNA Helix design. With this, Wireworld has created a more efficient channel for electromagnetic energy, thereby preserving more of the delicate information that creates higher fidelity. Oasis Series 8 utilises refined versions of the Tri DNA Helix design to provide very lifelike fidelity. In the attached images you will see what are in reality layered flat conductors. The idea is to channel electromagnetic signal energy more efficiently than other traditional designs. Each of the three signal conductors are 21 AWG wire or 0.4mm square. These are in 12 strand groups.
Quiet Please!
Many cable manufacturer's across many fields understand that insulation materials influence the performance of a cable. Wireworld created unique polymer composites designed specifically to optimise fidelity and one of these is Composilex 3, a third generation composite insulation technology with lower triboelectric noise than any conventional low loss insulation, including DuPont Teflon! This is quite an impressive breakthrough. It makes these vast improvements in sound quality by virtually eliminating the noise modulation effects caused by conventional insulation materials. Composilex 3 provides quieter backgrounds, tighter image focus and wider dynamics than the insulation materials used in many other cables.
The combination of these two advanced technologies - Tri DNA Helix and Composilex 3 Insulation - produced interconnects that sound distinctly clean, especially on vocal sibilance. They also allow quieter details to be heard, while preserving a greater range of dynamic contrasts and musical expression than other cables. Amazingly, they even reduce listening fatigue while improving definition and image focus. In addition to the advantages of Composilex 3 and DNA Helix technologies, Wireworld interconnects also feature superior patented connectors, so please read on.
Silver-Tube Connectors
The idea behind developing connectors that surpass most others in design and material was based on a simple question. Why bother perfecting cables if the plugs take away from their performance? After all, the cable can't let you hear all of the music if it's losing information at the connection. Wireworld connectors are engineered to provide some of the purest and most lifelike sound quality available. Awarded U.S. Patent #5,413,503, the Wireworld Silver-Tube RCA plug design provides the highest conductivity of any RCA plug in the world. Note, there are three RCA plugs in the range and Oasis has the entry-level Silver-Tube RCA plug.
The most unique feature of this design is a silicone rubber tension band, which creates a smooth firm grip over any jack. With superior sonic transparency and a perfect fit every time, Wireworld connectors are arguably among the world's best. Bright gold-plated connectors may look beautiful, but they're not a reliable indicator of quality in cables. Most gold-plated plugs are made of brass, which is plated with bright nickel and a thin layer of gold. Brass and nickel are rather poor conductors that introduce significant loss at the points of contact. Furthermore, the thick metal sections of conventional plugs reduce sonic clarity. Wireworld Silver-Tube RCA plugs utilise thin-walled tubular contacts made of the best conductors, oxygen-free copper and silver, to provide distinct improvements in clarity, smoothness and dynamic range and some of the highest conductivity of any RCA plugs in the world. Wireworld claim that their silver-clad OFC plug contacts are three times more conductive than the common bright gold over nickel plating used on costume jewellery and most other brands and that's great news for us as consumers! By anyone's standards, these are superb plugs and by making an almost permanent connection will dramatically improve the definition and dynamics of most systems.
About Wireworld
For the seriously music-obsessed, a key gateway to an expanded soundstage, where one comes within grasping distance of the creator's vision, lies in the purest and most sonically invisible of conductors being the medium between their audio setup. In the audio world, few have come close to reaching this flagstone as David Salz, Founder and CEO of Wireworld. For close to four decades, David has led a renaissance in the cabling world, completely reinventing conductor geometries in his quest for high-performance cables that boast even octave to octave tonal balance, while staying bereft of the signature house sounds that colour many a brand creation. We also support Wireworld as a premier provider of leading edge digital and analogue cable technology for home audio and video, from HDMI and USB audio to state of the art high-end interconnects and speaker cables. They have earned their world-class reputation by producing high quality cables based on the use of objective perceptual testing, innovative patented designs, premium materials, and exceptional manufacturing quality.
Our Take
If you've read all of the above, then there is really no more to add. Oasis 8 sounds good in any appropriate application. Oasis 8 interconnects will show some love to your CD player, tuner, pre-amp or power amp combo or other component where you want a high quality connection. They are also available in single mono lengths for your subwoofer.
Specifications
| | |
| --- | --- |
| Product Description | WireWorld Oasis 8 stereo analogue stereo interconnect cable |
| Terminations | 2 x Silver-Tube Connectors/Plugs on each end (4 in total) |
| Plug Contacts | Silver-clad OFC |
| Conductors | Oxygen Free Copper (OFC) |
| Wire Size/Gauge | 21 AWG |
| Insulation | Composilex 3 Insulation reduces interference and greatly improves performance |
| Cable Design | Tri DNA Helix creates a more efficient channel for electromagnetic energy, thereby preserving more of the delicate information that creates higher fidelity |
| Available Lengths | 500mm; 1 Metre; 1.5 Metres; 2 Metres |
| Wireworld Product Code | OAI0-8 |
| Manufacturer's Warranty | Lifetime - Does not cover abuse or misuse |